HELPING YOU ACHIEVE RESULTS
Fayer Consulting is a Global Consulting business focusing on small to mid-size Life-Science / Medical Device companies.  Working nationally and internationally to help companies reduce costs and increase profits.  Specializing in Manufacturing Relocation, Offshoring and/or Outsourcing, Project Management, M&A Due Diligence, High-Performing team development, Company/divisional Strategy, Optimization of your Operations, and implementing Corporate Social Responsibility (CSR) programs.  We also partner with you to create additional business development and strategic growth opportunities available in our vast network.  We work in Class 1, 2, and 3 Medical Device and Life Science industries in addition to consumer goods and related industries.
DIVERSE
Fayer Consulting offers a range of consulting services, related to the Growth of your Medical Device organization, all designed to help your company reach its potential. Whether you're looking for a small tweak or complete overhaul, we have you covered. Our services are available a la carte so you can get precisely what you need.
PROVEN
Fayer Consulting has been delivering results since we opened in early 2015. Our goal is to provide both a superior customer experience and tremendous value for our customers.
PERSONAL
Marissa Fayer has over 20 years of experience with medical device operations and is passionate about exceeding your expectations.  Fayer Consulting's team works with you so you are never alone and always part of the process.
Expert Analysis – Manufacturing Optimization – Growth Strategies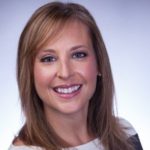 Marissa Fayer
After working in the Medical Device and Life Science industries for 20 years throughout the world, founder Marissa Fayer decided her passion is helping companies achieve their growth strategies.  Fayer Consulting associates are open and available to travel anywhere in the world to optimize your company, no matter how large or small.